Wooden Buildings standard houses are the result of a careful search and study of materials available in Europe, in order to offer the best solutions for indoor air quality, as we almost spend half of our time in the house.
The whole process going from the design to the final realization of the houses is totally carried out under our supervision, directly by qualified staff in cooperation with our customers' technicians.
Every creation is tailor-made and it takes into account the peculiar needs of each customer.
The assembling of buildings is directly carried out in the building site, in order to be precise and to let the customers see the design through its realization.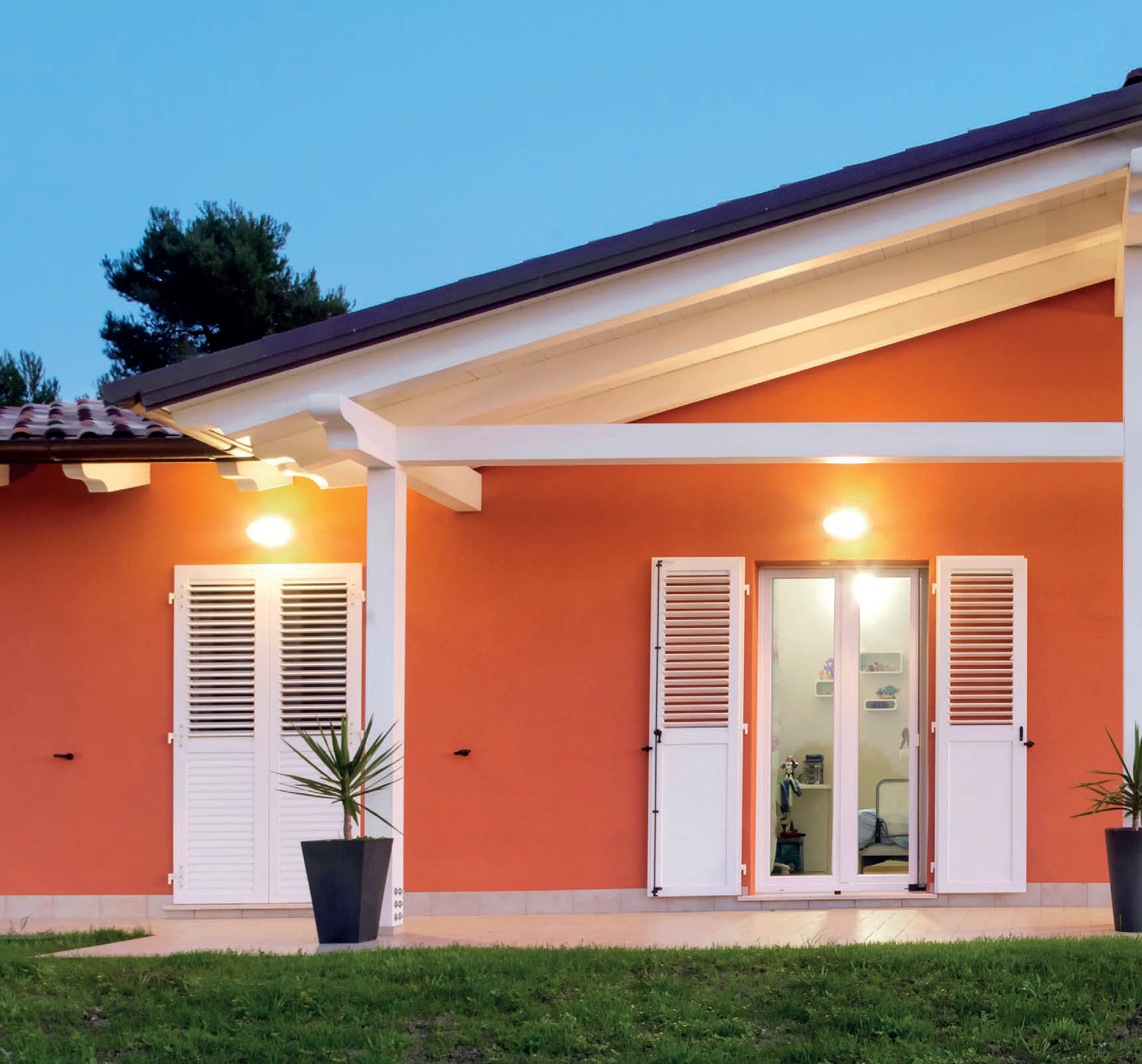 PICTURE – One-floor building of 150 sq. m., classic modern style tailored on the client's needs.

Contacts
Wooden Buildings s.r.l.

Via della Stazione 67
60022 Castelfidardo An
T 071 291 63 13
F 071 214 68 90
info@woodenbuildings.it