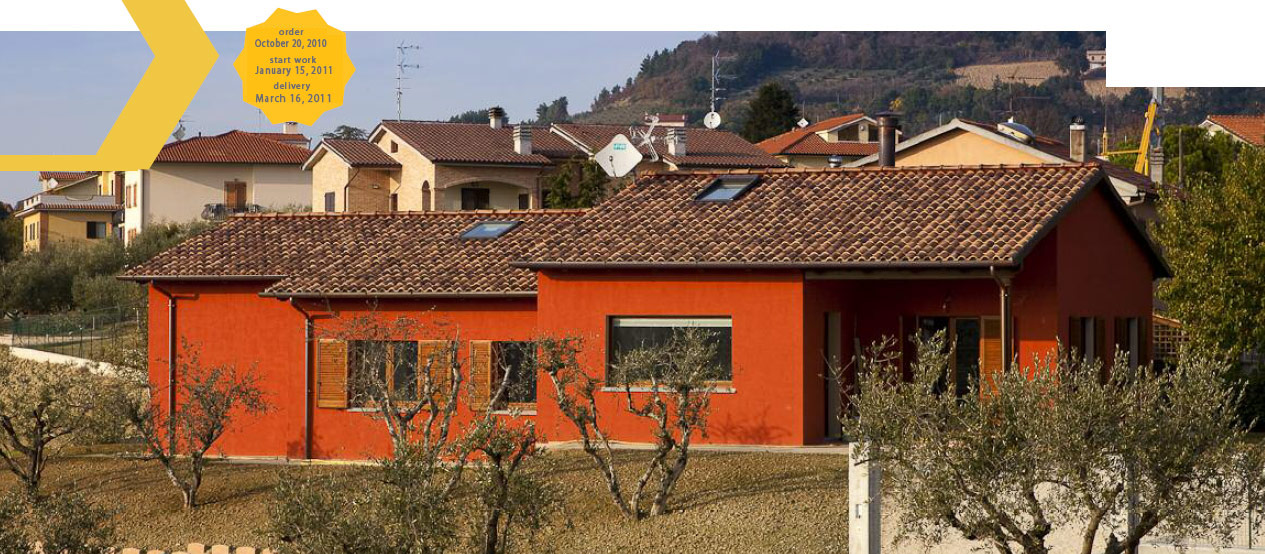 A purchaser sensitive to the solutions offered by the wooden building and with very precise requests regarding housing and space partition needs: this is the theme of the creation of a wooden house in Osimo – 240 square meters of total covering, 624 cubic meters of volume – for an entirely tailor-made project.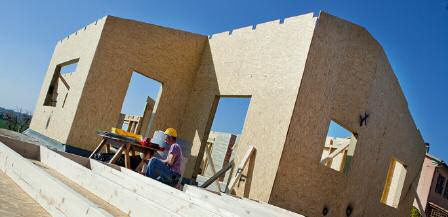 Assigned to Wooden Buildings on 15th October 2010, the architectonic project has been developed in its structural parts during the following month, and registered at the civil engineering department as a definite project plan already on 5th November.
In parallel to the realization of the architectural elements – carried out entirely at Wooden Buildings' headquarter – on 23rd December the reinforced concrete platform , which is the base of the platform-frame system, has been brought to completion. Its stabilization has permitted the beginning of the works of assembly starting from 15th January.
The load-bearing structure has been completed on 25th January, and later lofts, roofing and coverings have been placed.
As per project and quote, the house has been delivered to the purchaser on 16th March 2011.
The direct communication between the purchaser and the company – feature of Wooden Buildings' service –  has allowed also to manage some modifications carried out during the works optimally and with no interruptions. A further proof of how concretely convenient is choosing to build your own house with the wood.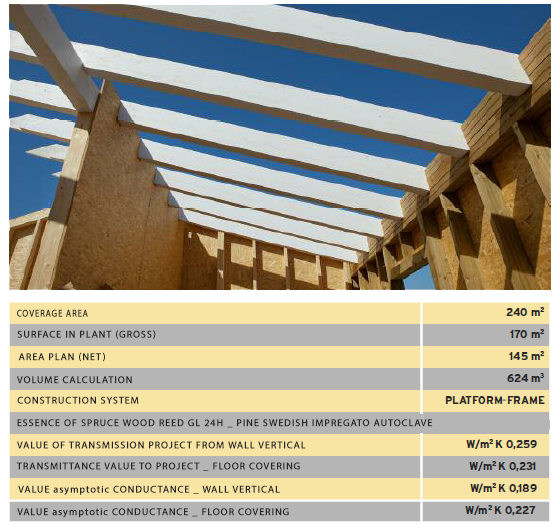 Contacts
Wooden Buildings s.r.l.

Via della Stazione 67
60022 Castelfidardo An
T 071 291 63 13
F 071 214 68 90
info@woodenbuildings.it